Winery Tour
Viña Aquitania is a boutique winery located at the footsteps of the Andes Mountains, within the city of Santiago, in the heart of the Maipo Alto Valley. We focus on high quality wines in limited quantities.
Our visitors have the opportunity to see the entire wine production process, where modern equipment is used and the tradition of artisanal processes.
The visit begins at the winery's lookout, where you have a 360º panoramic view of the vineyard. Then you go down you will appreciate the vineyard and its condition depending on the time of year. Finally, the wine-making cellar and the fermentation room, the barrel room, the bottle storage cellar and the labeling sector are visited. The visit ends with a tasting.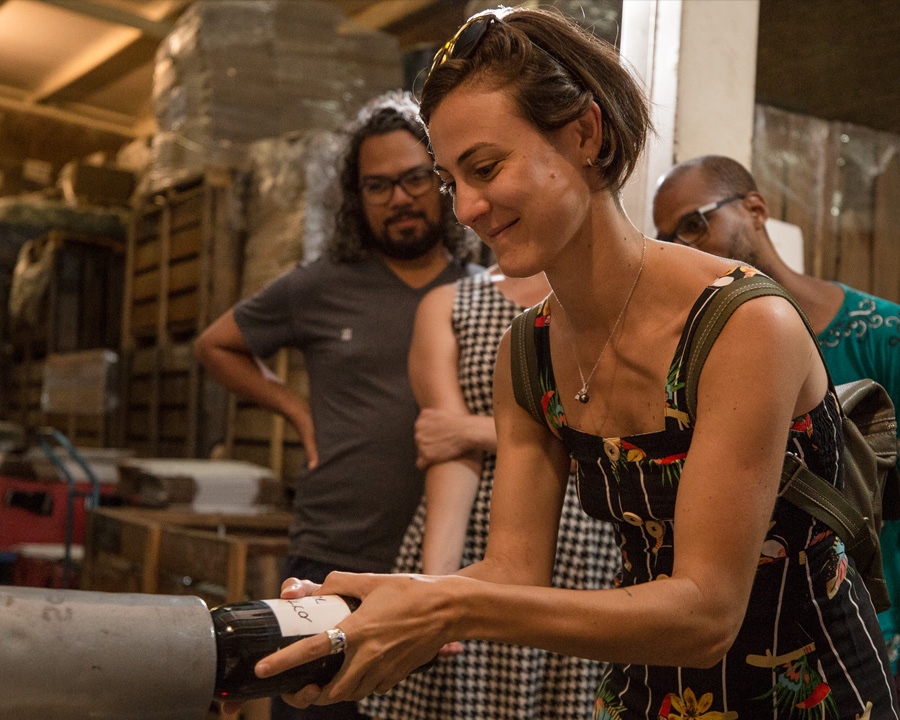 Wine Tour Aquitania Premium
The price for the Premium Tour with tasting is $ 27.000 per person.
Wine Tour Aquitania Icon
The price for the Icon Tour with tasting is $ 45.000 per person.